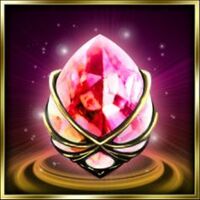 Goddess Tears are currently used in the Legend Weapon Battle System. They are converted into rations, allowing you to march to and fight bosses.
Goddess Tears are created by sacrificing R and higher Eidolon Cards.
The evolve progress and rarity of a card determines how many Goddess Tears you can receive.
Full Evo R Eidolon: 2 Tears
At least SR 3 Eidolon: 6 Tears